The Magician present a Envelope, inside One Card with Blue Back, his Prediction.

Now the Magician take a Deck of Cards Red Back, and the Spectator chooses one card, absolutely NO FORCE !

The Magician invites the Spectator to Signature the Card Face.

The Spectator returns the card, and then the Magician insert the Card into the deck, Cut and Shuffle it.

Now the deck is on the table, the Magician show all the envelope's sides... and say:

'Indeed... the prediction card to be correct, it should have the same color as the back of the card of your choice...'

So..... the Magician Trasform the Color Card Inside the Envelope and say :

'Now it looks just like your Card'

Immediately the Magician shows that all Deck Cards were Different!

The Magician opens the envelope extract the Prediction Card and shows its contents.... it's Completely Empty !

The Magician gives the card to the spectator and says:

This will not be just a Prediction... it is Your Card !


All Rights Reserved - Ask to Gurumeditation for TV Rights


INTRO AND FULL PERFORMANCE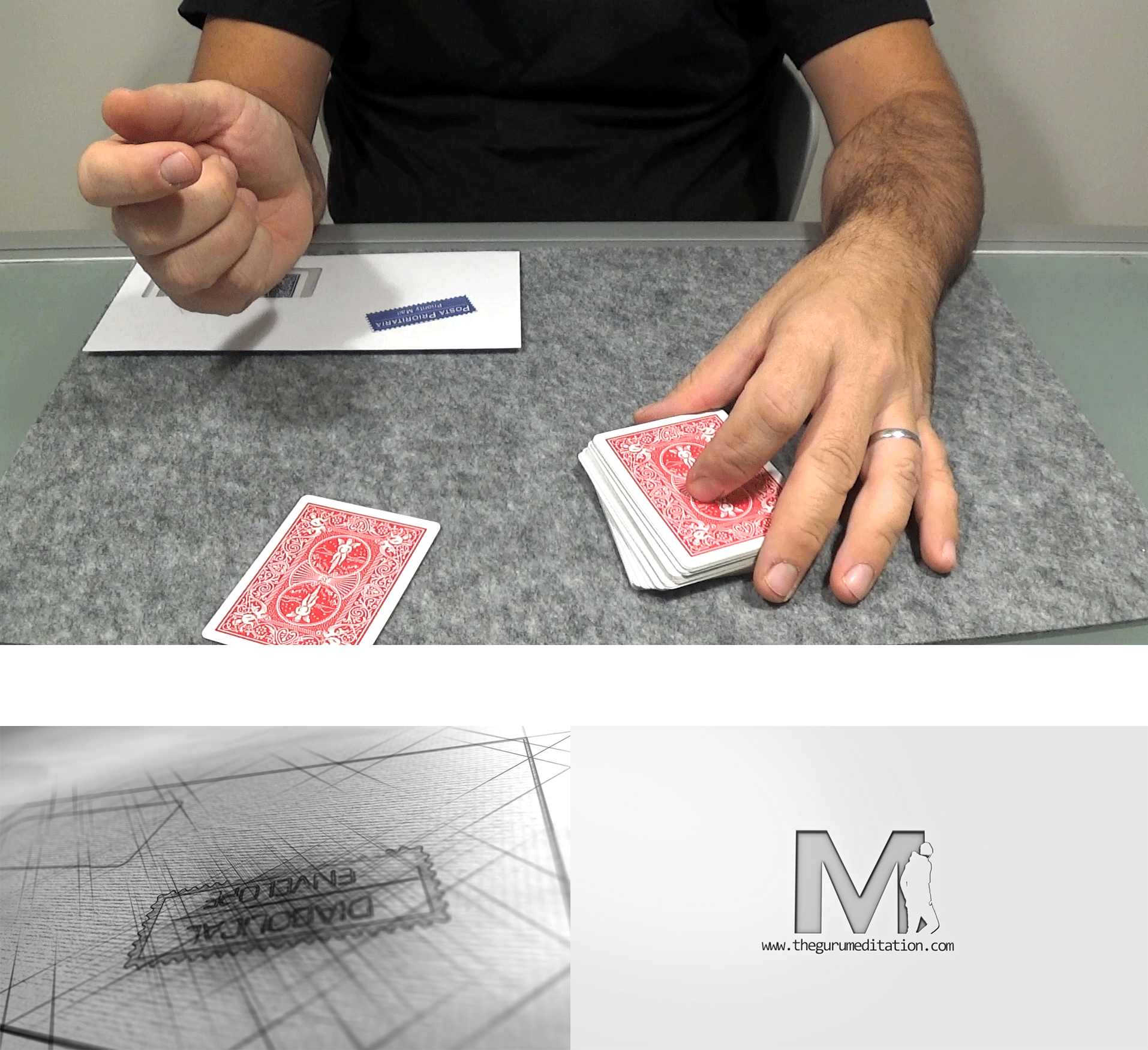 IMPORTANT POINTS
1. NO FORCE - Spectator choose any card

2. NO PALM - No Palming Card

3. NO STICKY TAPE - No Sticky Tape or Double Adhesive OutSide the Envelope or on the Cards

4. SIGN ON CARD - The Spectator Really Sign the Choose Card, No Duplicate

5. CONTROLLED TRANSFORMATION - The Magician Freely Chooses the Moment of Transformation

6. ALL CARDS DIFFERENT - All the Cards in the Deck are Different

7. EMPTY ENVELOPE - The Magician Shows the Empty Envelope, and his Face / Eyes are Seen Through the Transparent Window.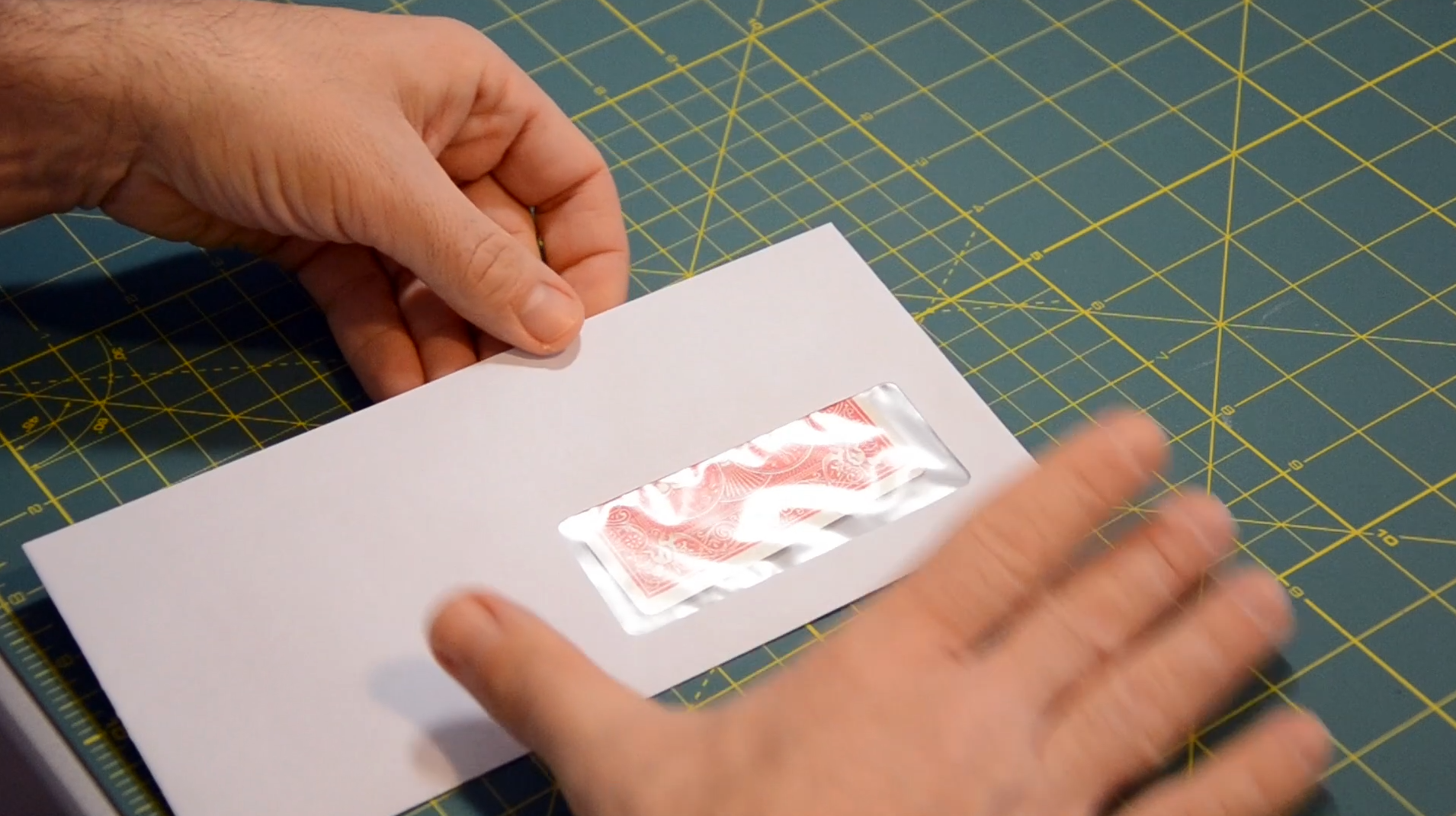 DIABOLICAL ENVELOPE CONTENT
Content:
- Diabolical Envelope Gimmick
- Full Routine Video Explanation
Yes, I Want It !